There is an anonymous relation between the human and his readings, he becomes what he reads. As they say.. A book can be a best friend of you. We live in a techno world surrounded by gadgets, that provide everything on our visual screen. Science and human knowledge made it possible, though it's a good sign for our civilization, meanwhile we cannot deny over the increasing number of people in the society who loves to read the physical books rather than E-books. Reading through books is indeed a good habit to relax our mind for a while. Take a short break from your long work day and enjoy a good reading with your favorite coffee… It Feels good..
Here are a few points you should keep in mind before you start your new read. These points will help you in 'Effective Reading':-
1. Methodology /Preface to start
Be it a book related to, Philosophy, Romance, Tragedy, Drama or spirituality. Firstly, make a preface for you and your book. Read the title, introduction & story, prepare your mind for the subject. People also read about the authors and try to connect with them and their subject of the book. This way you would surely feel more connected to the Book.
2. With one track Mind
When you start with a book, it is very important to read it with a focused mind. It is like working on any project/assignment. As they say Read while you read, play while you play. Concentration is the first requirement.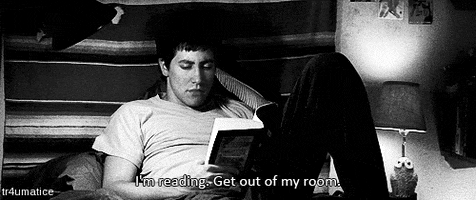 3. Imagine your subject and make it alive in your mind
Very précised way to understand the invisible entities of your book, is to imagine them. Try to imagine the characters, subjects and also the expressions while you read. Writers are smart, they give every detail of the scene and subject to make them alive. So just try it over once and feel more connected and indulged.
4. Don't run after the book to complete it at once
Sometimes, people are intended to finish the book as soon as they can. In order to reveal the climax, they get so curious that they miss the intensity of the subject. So don't run after a book, just live it and enjoy the feel of the book.
5. Live the subject of the book "at present"
According to a renowned psychologist, when they listen to the story of any patient, they start thinking over it. As if,  they are living this person's life. And this is how they get to connect with the mind of their patient. This gives them a better understanding of the situation, which a normal person cannot feel. Same applies to the book or the writer's psychology. So, whenever you read, consider yourself as the character in the content to make the best out of it.
6. Don't read blindly, check out for the vocab as well
Books are one of the best ways to increase your vocabulary. At times people continue to read books without pausing, for any vocabulary additions. This will never end in a fruitful and effective reading. Whenever you read & you come across new words, search it out in the dictionary. You might not be able to learn it in just one instance, but the regular exercise will help you a lot in increasing your vocabulary.
7. Try to re-write
When you read any article or content, try to re-write it in your own way & state your views on it. This practice will give you a good chance to enhance writing skills.
8. Develop an instinct with your book
Humans have intellectual abilities and instinct. Whenever you read, try to develop your thoughts, make yourself free to ask questions, free to feel, free to think and re-think. Developing your power to think & imagine new things is an incredible experience.
9. Explore different topics in your readings
Keep exploring all new topics and different subjects in your readings. This will not loosen your interest and will encourage more reading skills in you. While experimenting with your book subjects like fiction, horror, tragic or humor or any other, you will feel good. This will keep you away from your monotonous reading routines.
Believes that satisfaction and comfort positions leads to a life without further chances to explore.Stepping ahead for professional writing
Latest posts by Jaishree Chouhan (see all)